A traditionalist would argue that one should always practise outside, preferably in a garden or park and whenever possible in the early morning. I have known practitioners over the years who would refuse to practise indoors and instead risk frost-bite or getting wet in the rain. Good for them; but that's not for me. Where I live it seems to rain or snow a depressing amount of time, year-round, and the ground outside is often too slippery to risk doing solo forms. At my age, a broken hip or wrist is no laughing matter -- no matter how good your sense of humour.

So, as my stealing a phrase from Star Trek would suggest, the answer for those of us who are geographically-challenged by the weather is to look for enough space [indoors] to practise safely and in some comfort. However, you may already know that isn't easy if you live in a small apartment or the wife objects to you swinging a sword in the living room while she is trying to watch tv. Of course, some apartment buildings have recreational rooms or gymnasiums that can be of some use for regular practise but your fellow tenants may object, overtly or otherwise, to your taking up space with your slow-motion/strange movements, especially if you are using a staff, broadsword or sword.

Powered by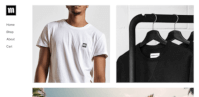 Create your own unique website with customizable templates.