The quantity of martial solo form demonstrations and instruction available online in recent years has been a boon for those who want to see how whatever style they may be interested in is interpreted by other teachers. Sadly, it is hard for those who are beginners to tell the difference between mediocre and good examples of solo form work. However, learning to know the difference between, for example, "Wow, that sure looks good" and "Hmm, that kind of movement is really efficient compared to what I do" is part of the process of becoming educated to what is really important in learning and practising a solo form, especially in the Chinese internal martial arts.

Whether you learn from a person in a group class or on your own from a video on the internet or a dvd; part of becoming skilful is being able to see and copy what is being shown on first a gross and then an increasingly subtle level. This is far from easy and is made even harder for those going the self-instruction route as they won't get much or any feedback on their efforts to copy what they see. [Should I really say "What they think they see!"].

Powered by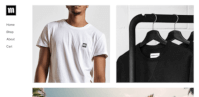 Create your own unique website with customizable templates.