The Baduajin ("Eight Precious Brocades") is a traditional set of eight qigong exercises which are usually performed while standing though I have seen traditional seated versions as well. The exercises in this set strengthen and stretch the muscles and ligaments while, according to Chinese Traditional Medical Theory, stimulating the distribution of internal energy throughout the body. Manuscripts excavated in Chinese tombs in the last few decades have proved beyond doubt that the tradition for therapeutic movement/exercise goes back well into antiquity.

Even today, there are hard style versions from the Shaolin tradition that are quite demanding as well as relatively easy sets from the Taoist perspective and also those developed in more recent decades, that are suitable for the old, the infirm or those looking for meditation rather than physical activity. The Eight Brocades usually taught by taiji instructors these days can be viewed as relatively easy warm-up or cool-down exercises for more demanding practise. However, the better versions are hardly as simple as they may first seem to beginners and can help serious students identify the principles common to both qigong for health as well as the internal martial arts practices.

Powered by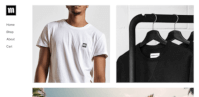 Create your own unique website with customizable templates.