Like any other aspect of taijiquan, skill in push-hands comes, if it comes at all, from practising regularly with a variety of partners under the supervision of someone who has such skill and is willing and able to share it. The main approaches that one commonly finds today are structured and free-style or a mixture of the two with the structured exercises usually being learned first.

If you can find a teacher who still teaches the interactive side of taijiquan, structured practices are the most commonly used. For example in the Yang style; the main techniques or martial keys are Single and Double Push-hands, both fixed step and moving which are used to teach the four main energies of Ward-off, Roll-back, Press [also known in English as "Squeeze"] and Push; followed by "Four Corners" [also known in English as "Big Pull-down"]. This last method is usually only taught as a moving exercise to cover the other set of four key energies of Pull-down [also known as "Pluck"], Elbow, Shoulder and Split.

Powered by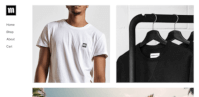 Create your own unique website with customizable templates.