I recently spent a very pleasant 90 minutes or so doing free-style swordplay games with three taiji colleagues [thanks Jill, Adriaan and Daniel] and had a lot of fun, scored a few "victories", was ''defeated" or fought to a tie-match many times and learned a few more valuable lessons about unstructured, though controlled, sparring with swords.

I should clarify that we were engaged in dueling with weapons of equal length and type with no or little protective gear [just forearm protectors and gauntlets]. I mention this because there is quite a difference in tactics between what we did that day and doing free-play with fuller "armor" which allows more use of close-range tactics with the free hand or even the legs. Weight and strength make a greater impact when training to fight in armor and I'm getting to be an old man so I have to keep my opponents at a distance to avoid being grappled, kicked or struck.

Powered by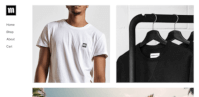 Create your own unique website with customizable templates.