This is a very short article on a very complex subject and It's not a topic I have usually addressed with either groups or individuals for a simple reason — the only way to defend against a knife in the hands of someone who wants to hurt you is to use another weapon against him or her. Sad to say even if you succeed you'll be cut [or worse] and then you have to deal with the legal system afterwards as well as the ethical issues to be confronted.

You wouldn't know this from the endless earnest offerings on the internet and on instructional dvd or short-term self-defense courses on offer by various combative experts all promising that their methods will ensure survival against attacks by edged weapons. I don't like blanket statements about the value of most of what I have seen but I will use one for this topic — Nonsense!

Don't believe me… take your best man [or woman] in terms of martial experience; put an untrained attacker into some decent protective gear and give them a magic marker and tell them to attack the 'good guy' as if their life, or the life of a loved one, depended on it. Afterwards, count the number of coloured slash marks on the martial artist's uniform or t-shirt even if it looked as if they had succeeded in defending themselves.

So, don't play with knives if you think that learning some techniques will allow you to use your empty hands to stop an armed attacker without getting badly cut, maimed or worse!
Copyright Michael A. Babin ©2018


---

N.B. In the interest of fairness to all the experts touting their unarmed knife defense methods; some are better than others though most offer delusions of safety rather than practical advice. It is also true, I will admit, that some training is often better than none, particularly if the training allows you to get used to the idea that someone is really going after you with potentially lethal results. In the end, it is better to die on your feet trying to defend yourself than to die on your knees in a panic.


I had some sad news yesterday when a former taiji colleague phoned to let me know that she had recently learned that our first taiji teacher, Shirley Choi, died in April of this year. While I had lost touch with the deceased since the late 1980s, I owe her and her late husband, Steven, a great debt as my first serious instructors in the Yang style. I had first learned rudimentary taiji at a three-month course in 1975; however the instructor didn't offer another session after the first one finished. I learned about Shirley's classes from a couple who had been in that course with me and who were more in tune with the local taiji world, and went to watch one of Shirley's classes. I was hooked even though Shirley focused on Yang style for health and I was looking for a more martial approach.

The quantity of martial solo form demonstrations and instruction available online in recent years has been a boon for those who want to see how whatever style they may be interested in is interpreted by other teachers. Sadly, it is hard for those who are beginners to tell the difference between mediocre and good examples of solo form work. However, learning to know the difference between, for example, "Wow, that sure looks good" and "Hmm, that kind of movement is really efficient compared to what I do" is part of the process of becoming educated to what is really important in learning and practising a solo form, especially in the Chinese internal martial arts.

Whether you learn from a person in a group class or on your own from a video on the internet or a dvd; part of becoming skilful is being able to see and copy what is being shown on first a gross and then an increasingly subtle level. This is far from easy and is made even harder for those going the self-instruction route as they won't get much or any feedback on their efforts to copy what they see. [Should I really say "What they think they see!"].

Powered by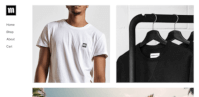 Create your own unique website with customizable templates.