In taiji two-person training, we are told to "find" or "stick-to" or "search for" the other person's Center and how important it is to be relaxed/sensitive to do learn to do this. I have tried to keep this little article rather general in the sense that I refered to the person you are doing [or trying to do this] with as your "partner". I suppose I could have made it sound a bit more martial by writing "opponent" but many who study taijiquan are interested in formal push-hands training as a sensitivity exercise more than as one of the many tools needed for self-defense — much less fighting for fun or as a competitive sport where youth and fitness are essential — so I will keep my comments to the civil side of taiji two-person training.

By the way, in talking about a partner's Center in taiji, we are discussing, at a basic level, the practicaliities of training your own physical touch to establish how well connected to the ground the other person is in structural terms [for example, do they feel stiff in some parts of their body or overall? do they feel segmented in terms of their upper and lower body or uncoordinated in general? do they feel solid but relaxed? etc.,]. All this has to be done while moving your body in the manner prescribed by the style/teacher that is supervising your efforts. With time and effort, you can learn to do this "your own way" but that is sometimes difficult to reconcile with stylistic needs.

Powered by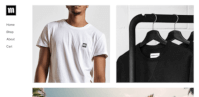 Create your own unique website with customizable templates.